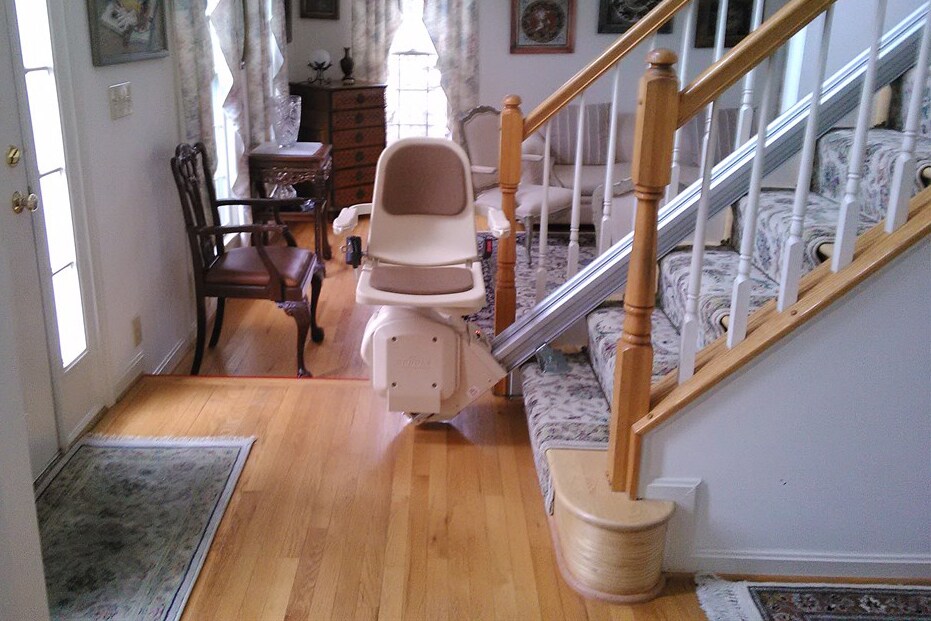 How to choose a stairlift or better known as a stair lift that is used by parents to access up and down stairs. here Freedom Stairlifts of Westchester County will share tips on choosing as a stairlift guide that you deserve to consider for your parents.
This stairlift guide contains tips on choosing the ideal stairlift, so you don't get the wrong choice in determining the right stairlift to use for your parents.
Then what are the important points that must be considered in choosing a stairlift, consider the following guidelines:
1. What is the width of the stairs needed?

Various stairs have different widths too, but not all stairlifts can accommodate stairs that have limited land.
Bruno Stairlift presents a solution where the width of the minimum stairs that can be adapted to this feature is 65cm.
In addition, the installation carried out by Bruno made it possible to be clamped to the wall, only needing about 7cm distance from the wall by railing, this makes Bruno superior in the stairlift industry.
2. Tranquility on the way
A good stairlift also produces a smooth sound, and calm when travel up and down.
So it is also convenient for users and all members of the house.
Bruno was aware of this, and took part in introducing quite ride features in the American stairlift.
3. Maximum load capacity
High capacity, also shows how reliable the stairlift can be relied upon.
At the same time it also reflects that the build quality and quality of this stairlift uses quality materials.
Bruno presents a stairlift with a maximum capacity of up to 180 kilograms, very extraordinary.