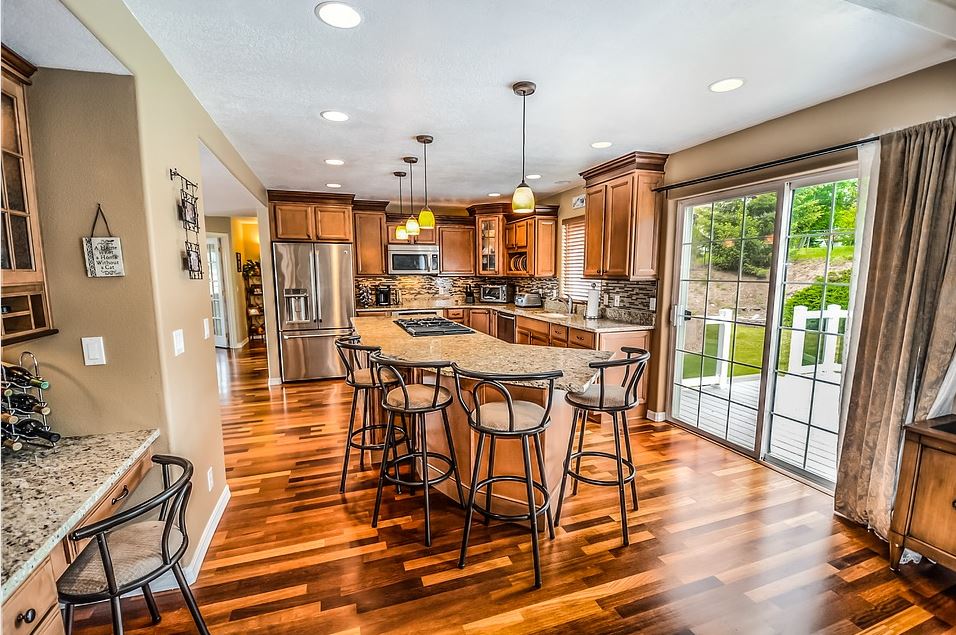 You might have taken your time looking into different flooring options for your home. While checking out your different options, you might have decided that hardwood flooring is the best choice. Many people like installing hardwood flooring in their homes because it's durable, has a timeless look and can add value to their homes. Once you decide on hardwood flooring, though, you will also need to decide if you want to purchase prefinished or unfinished flooring. Unfinished hardwood flooring might be your best bet for these reasons and more.
It's Typically Much Cheaper

You might realize that it's worth it to purchase hardwood flooring for your home, but you might still be worried about how much your new flooring is going to cost. By going with unfinished hardwood flooring, you will probably be able to save a lot of money over purchasing prefinished hardwood flooring. This is a great way to save money if you're on a budget or if you just want to keep some money in your renovation budget to put toward other improvements for your home.
You Can Choose Your Own Finish

Hardwood flooring can be finished in many different ways, depending on the look that you are going for and the perks that you are hoping for. For example, you will need to choose between water-based polyurethane, oil-based polyurethane, moisture-cure urethane, wax, shellac, penetrating oil sealer, aluminum oxide and acid-cured finish. If you purchase flooring that has already been finished, then you will not be able to make this choice.

In addition to being able to choose the type of finish that you want for your unfinished hardwood flooring, you can also choose the shade. If you are going for a more traditional look, you might want to go with a darker finish. If you want a more modern and trendier look, then you can opt for a lighter or grey-toned finish.
You Can Ensure There is a Uniform Look

You probably want to make sure that the hardwood flooring in your home has a uniform look. By shopping for any Unfinished Hardwood Flooring Online in your area you can help make sure that this is the case. After all, you will be able to finish the flooring yourself all throughout your home to make sure that the finish is even.

Along with being the better choice when you're installing new hardwood flooring all throughout the home, it's also a better choice if you're only replacing hardwood flooring in part of your home. Then, you can help make sure that the new flooring matches well to any existing flooring that might be present in your home.

When you are purchasing hardwood flooring for your home, you have a lot of different options. You can opt for prefinished hardwood flooring, which is a choice that many homeowners make. Instead, though, you might want to buy unfinished hardwood flooring. Once you weigh out the benefits of buying unfinished hardwood flooring, you might see that it's clearly the best choice for installing new flooring in your home.