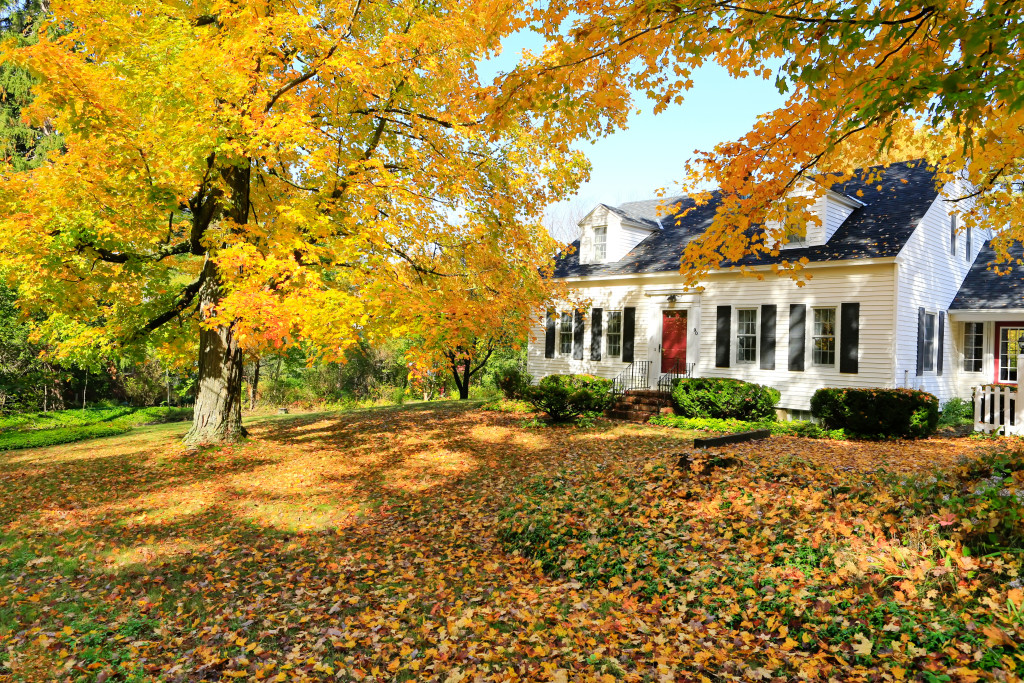 Summer is in full swing, but crisp and cool fall breezes will be here before you know it. While autumn brings great football, pumpkin spice and a new school year, it also involves falling leaves and a new level of yard maintenance. Check out these easy preparation tips to get your yard fall-ready in no time.
Clean Up
The end of summer is a perfect time to do a backyard deep-clean. Throw away any old tools, entertainment centers (i.e., rusty outdoor fireplaces or broken badminton sets) to keep your grass and patios areas as clear as possible. If you have outdoor furniture, consider tossing any worn pillows and cushions that won't likely last until next year. Live in year-round warm weather? Easily transition your outdoor space into the new season with patio décor in warm fall hues.
Leaves, Leaves, Leaves
Fall is easily marked by beautiful red, yellow and orange leaves dancing to the ground with a satisfying crunch. Prepare for this increased level of foliage today by bagging up summer sticks and weeds in your current space. Once the leaves fall, you won't have to do extra cleanup from summer. Is your Ohio yard dominated by trees? Consider perfect cut tree service cincinnati to prepare for the season.
Schedule
A final step you can take is to think about your daily and weekly yard maintenance must-dos when the change of season arrives. Will you rake the front porch daily, or weekly? What about mowing the lawn and trimming bushes? If you have children or a spouse, involve them in the planning process to make yard projects fun bonding experiences for all.
Any yard will benefit from a summer cleanup before the fall temperatures arrive! Embrace the current season while keeping your eyes set on the beauty of fall up ahead.